As part of the Wild Bush Luxury collective, we have a commitment to sustainability and conservation to share our ecologically unique environments with our guests.
While Arkaba previously operated as a sheep station, the previous owners, Dean & Lizzie Rasheed, had done much work to reduce the damage that rabbits do to the landscape, and in 2009 when it was taken on by Wild Bush Luxury, the vision behind the landscape changed from one of pastoral use to one of conservation supported by tourism.
Arkaba's vision has been developed to allow conservation and tourism to mutually benefit in what is a symbiotic relationship, offering guests the opportunity to connect with nature and contribute to the preservation of this unique environment.
It is our innate desire and responsibility to ensure we're contributing to the conservation of Australia's natural and cultural heritage and to the local communities we work with.
We are guided by using a 4C framework: Conservation, Community, Culture and Commerce.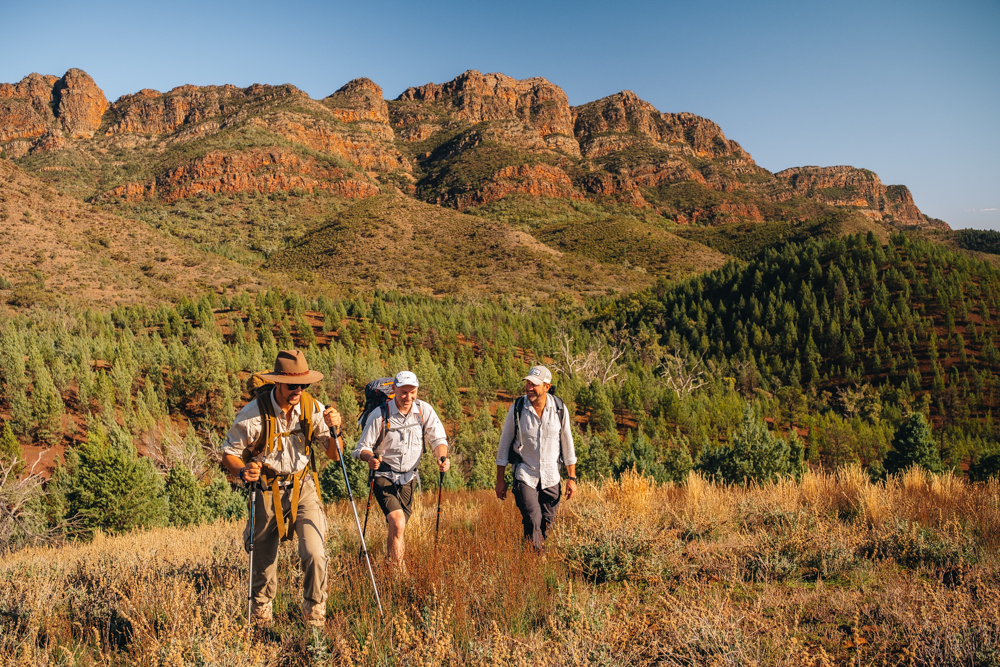 Dedicated to conservation
Our experiences are designed to connect our guests with the bush which is reliant on nurturing a harmonious relationship with our environment.
Our team endeavours to allow natural processes to reassert themselves in the landscape by reversing the impact of 150 years of European settlement and pastoral activity in the landscape. Ongoing conservation programs to remove feral species from the landscape and to allow native vegetation communities to reestablish themselves are at the heart of this.
Arkaba is a member of The Long Run: a sustainable travel movement helping businesses, nature and people work together for a better future.
Using the 4Cs framework that we have adopted through our membership of The Long Run:  Conservation, Community, Culture and Commerce.
This framework guides the way we think and our initiatives at Wild Bush Luxury.
The nurture and care for our local flora and fauna; embracing and connecting with the cultures of our experience destinations; applying intuition and leadership to the needs of our local and guest community; all while ensuring our businesses, employees and destinations are thriving as we collaborate for a sustainable future.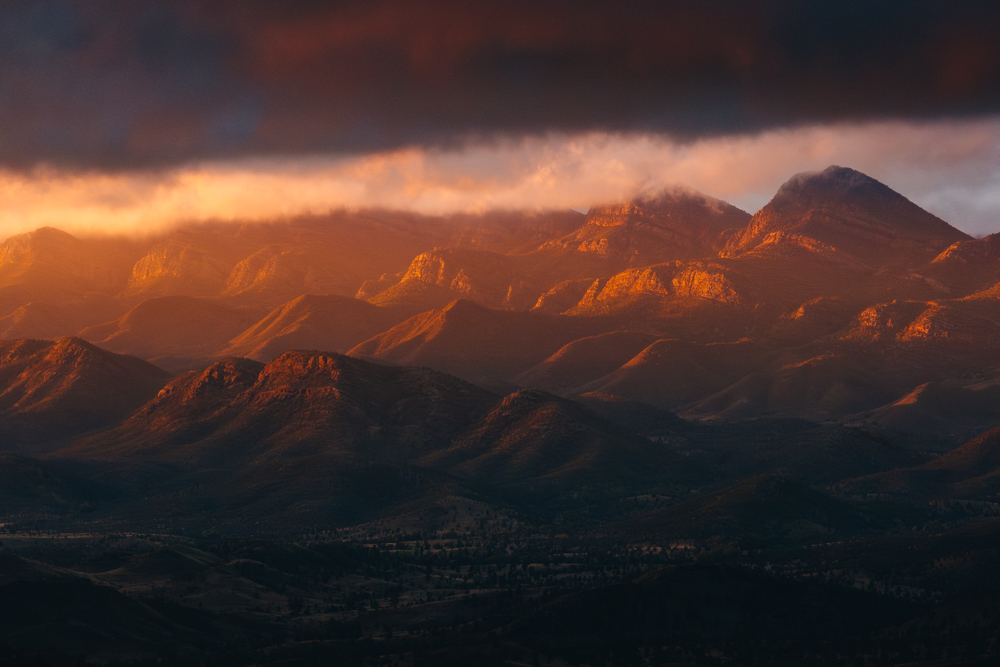 From energy usage to waste disposal, our choices are always considered. Whether it's our choice of linen, the recycling of our bottles, filtering our own water so we don't use plastics, and incorporating eco-certified cleaning materials to minimise our impact on the land – we consistently review and improve our own sustainable strategies and practices as part of this ongoing commitment to sustainability. 
Our ongoing conservation projects
Ongoing Conservation Projects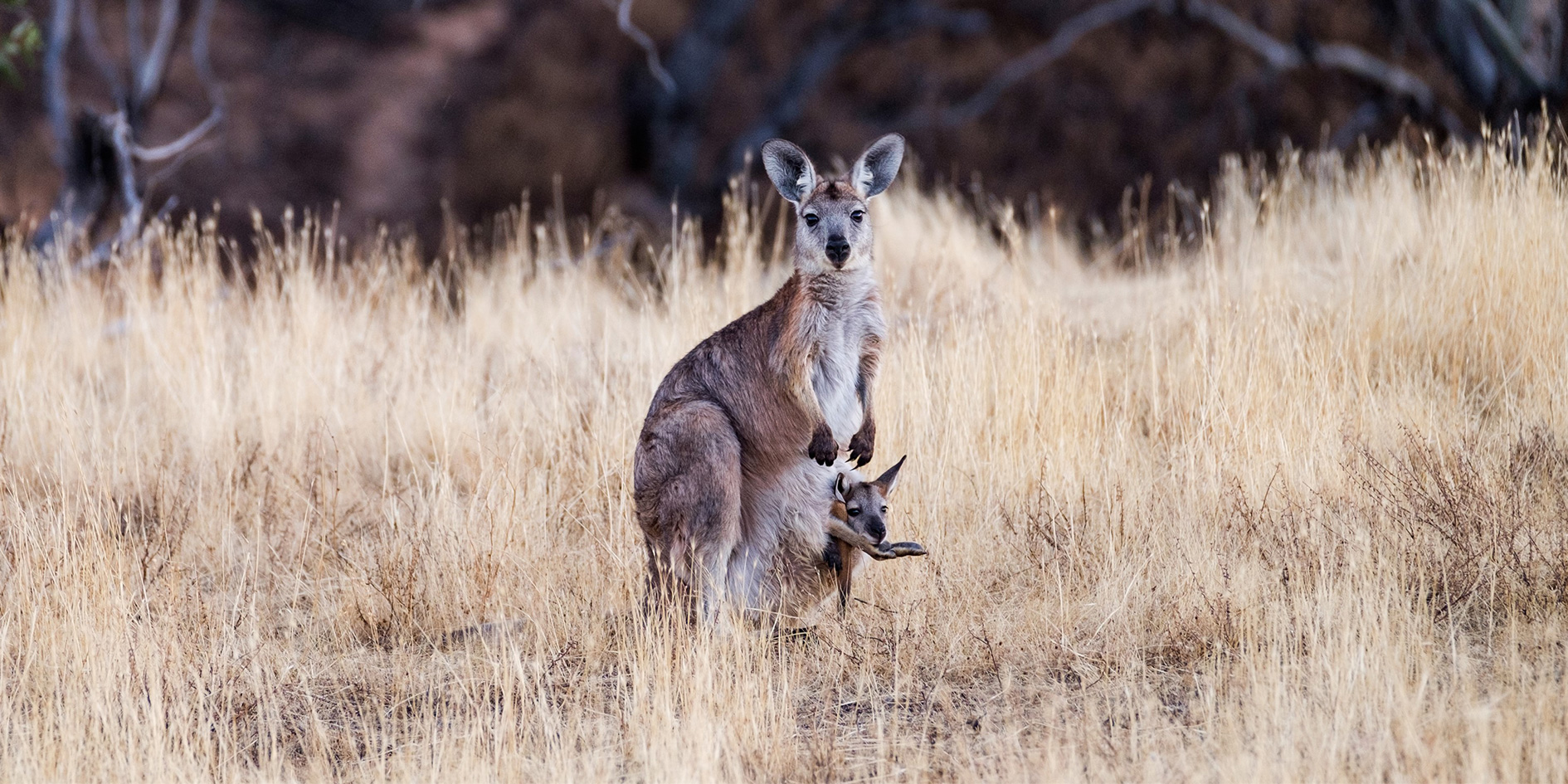 Your 2% levy included in the cost of your stay/walk supports conservation at Arkaba in a number of ways:
The employment of a Conservation Officer on site
Five staff members (and a bobcat) will remove a kilometre of internal fencing in two days
Building a detailed picture of species numbers and variety on the property through regular surveys
Support for annual camera surveys to monitor the population of Western Quolls since theirnreintroduction in Ikara/Flinders Ranges National Park in 2014.
Support for annual feral baiting and trapping programs to reduce the impact of feral cats and foxes on native wildlife
Supports the purchase of equipment and staff time to monitor and measure our conservation programs, energy usage and waste management
Support in reducing the impact of rabbits in the landscape through the removal of warrens
Focus on Bruce Lawson
Arkaba's dedicated Conservation Manager
Arkaba Conservancy's Conservation Manager Bruce Lawson recently celebrated his 30th Arkaba Walk, guiding guest walkers and mentoring new team members.
Bruce Lawson joined us in 2021 and leads the team on conservation initiatives, working tirelessly to rewild Arkaba's 63,000 acres in the Flinders Ranges.
A proud South African who we're fortunate now calls the Flinders Ranges and Arkaba home.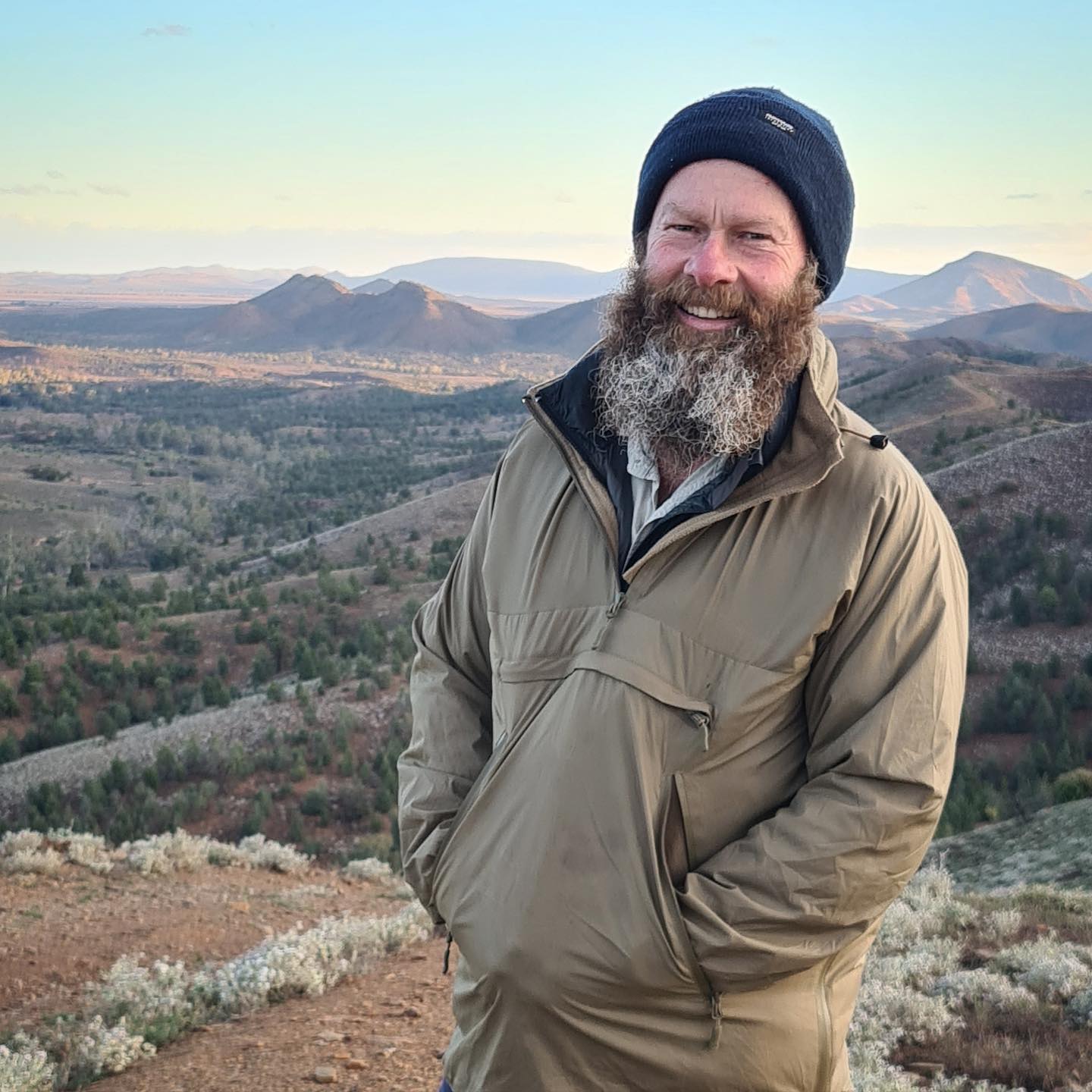 Experience
A restorative nature break with purpose…
Subscribe and stay up to date
Arkaba Walk acknowledges the Aboriginal Communities and Traditional Custodians of country throughout Australia and we recognise their continued connections to land, sea and community. We pay our respect to Elders past and present, as we seek to understand their history and learn from their knowledge.