Breathtaking
flinders ranges
South Australia's Flinders Ranges is a unique place to visit due to its combination of geological wonders, cultural significance, wildlife and natural beauty. Framed by the walls of Ikara-Wilpena Pound and the Elder Range, Arkaba offers some of Australia's most spectacular outback scenery
South Australia's Flindes Ranges were forged hundreds of millions years ago and amongst these ancient ranges is the site where evidence of the earliest multi-celled life forms on earth was first found.
Expert field guides at Arkaba curate opportunities for exploration and connection with nature and wildlife to get the true experience of the Flinders Ranges, to just a few privileged guests.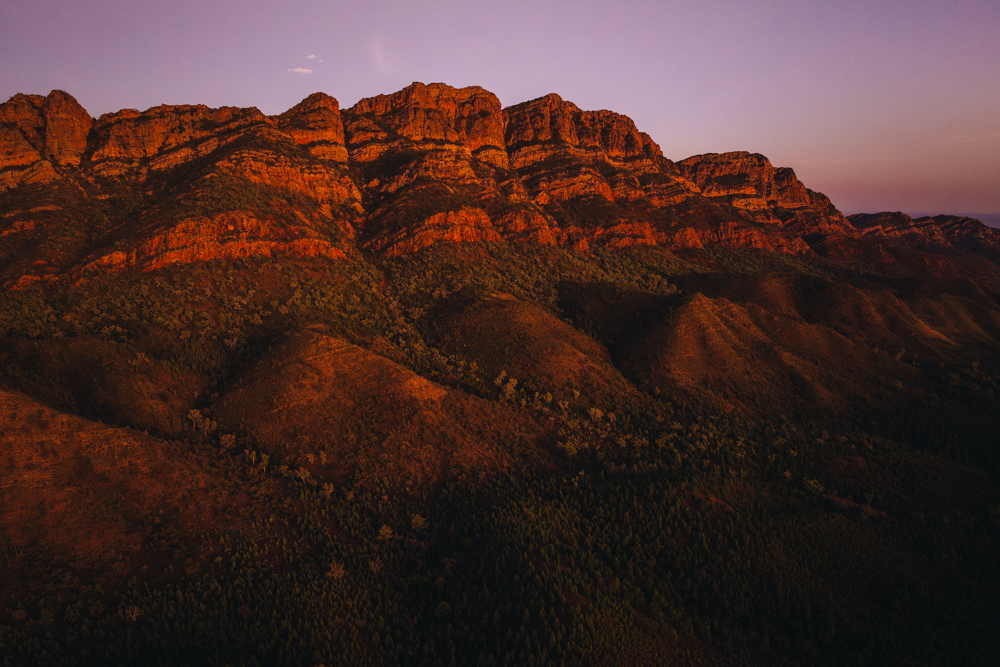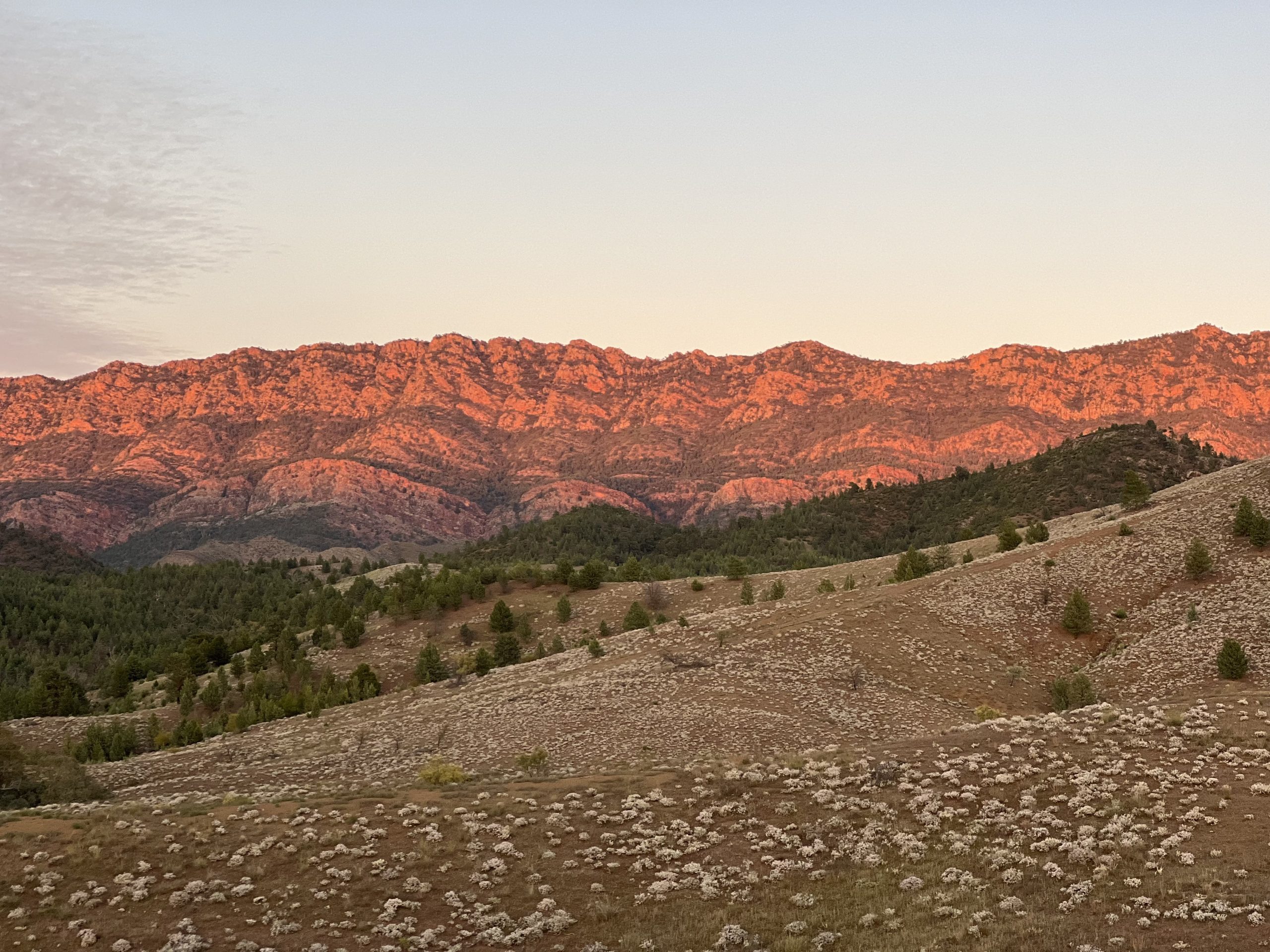 Accessible outback experience
Arkaba is one of Australia's most accessible outback experiences, located on the edge of the Flinders Ranges National Park.
You can meander your way through the Clare Valley and enjoy the South Australian Wine region on your way to Arkaba, along the well-maintained roads.
If self-drive is not your style, we offer return road transfers and private scenic flights, subject to availability. From a scenic flight, you will enjoy views of the Elder Range, Arkaba and Wilpena Pound as well as across Lake Torrens.
Explore the flinders ranges
The Flinders Ranges is home to many iconic locations, yours to explore pre or post your Arkaba experience. Or talk to our team about incorporating as part of your Arkaba Homestead experience.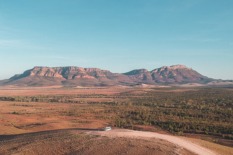 Cradled by ancient mountain ranges on the edge of the desert, Wilpena Pound is the crowning jewel of the Flinders Ranges and a natural amphitheatre. Also known by its Adnyamathanha name of Ikara, meaning meeting place.
Hundreds of millions of years ago, this part of Australia was actually under the sea until tectonic upheavals raised the rock strata into massive mountain ranges that have weathered over the eons to leave the stratified layers of geological history exposed in the ancient ranges.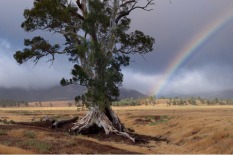 Located near Wilpena Pound in the Flinders Ranges stands this solitary river red gum tree that came to fame in 1937. Australian photographer, Harold Cazneaux, captured the famous image of the tree and called it the "Spirit of Endurance" as testament to life in such an unforgiving environment.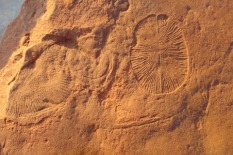 Nilpena is a brand new national park, recognised as an internationally-significant fossil site dating back to the dawn of animal life on Earth.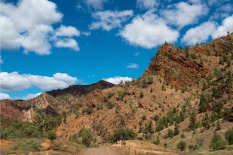 Brachina Gorge is a popular and spectacular attraction. The gorge is an important refuge for the Andu (Yellow footed-rock wallaby) as well as many species of birds and reptiles. The Brachina Gorge Geological Trail is a 20km drive that passes through 130 million years of earth history.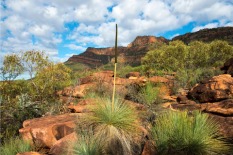 Located off the main Wilpena Road, Akurra Adnya (Arkaroo Rock) is a significant Adnyamathanha painting site that depicts aspects of the Yura Muda (stories) for Ikara-Wilpena Pound.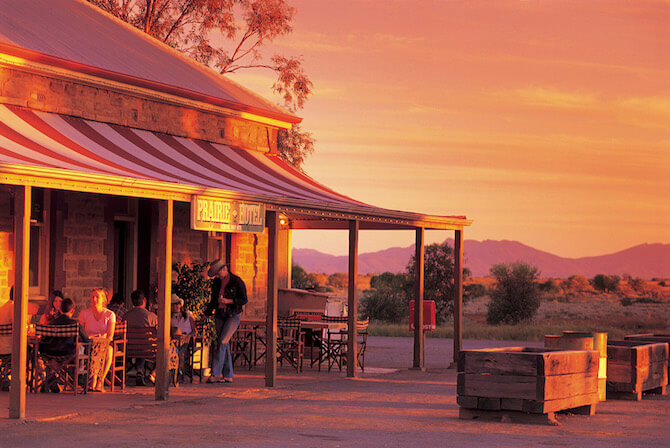 Experience the Prairie Hotel, in the heart of the Flinders Ranges. Quality restaurant and brew-bar. Radiating warm hospitality, elegant country style, memorable dining & house brewed beers, the hotel is an understated international landmark and legendary destination in remote Parachilna, South Australia.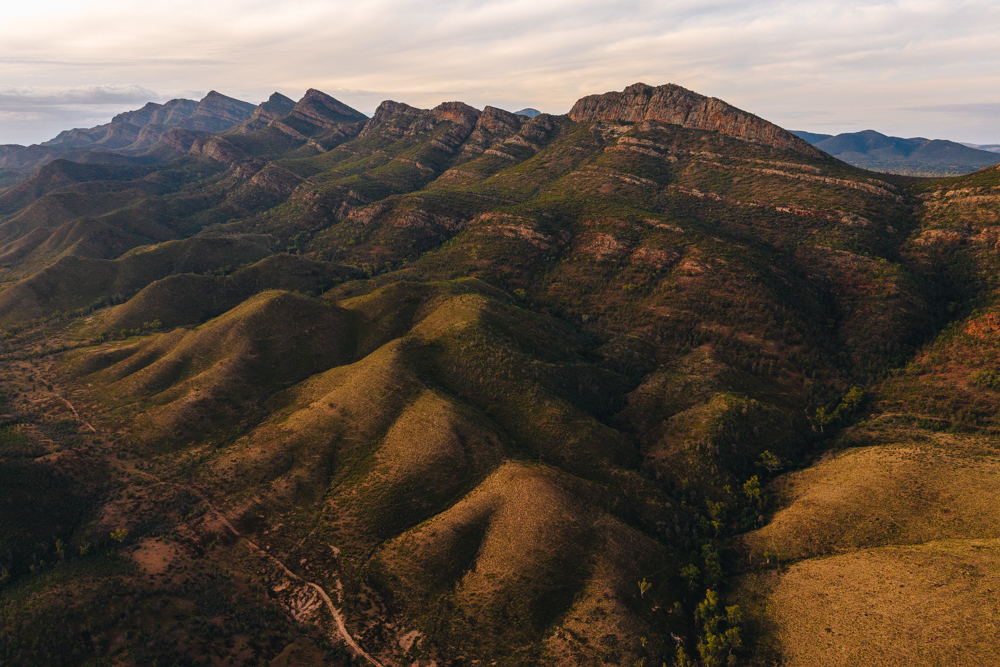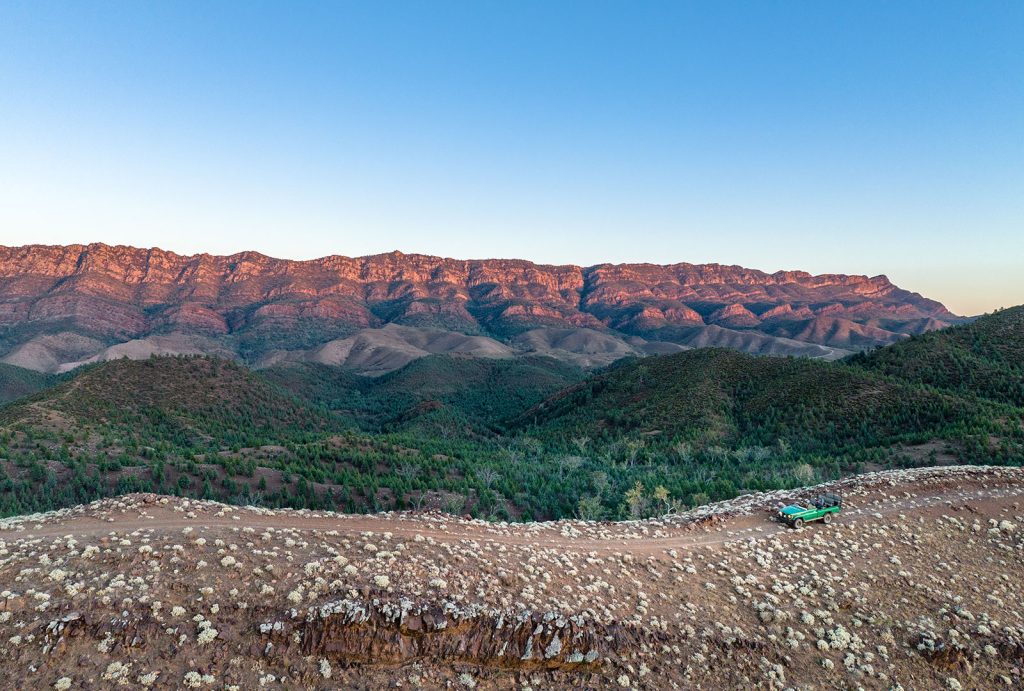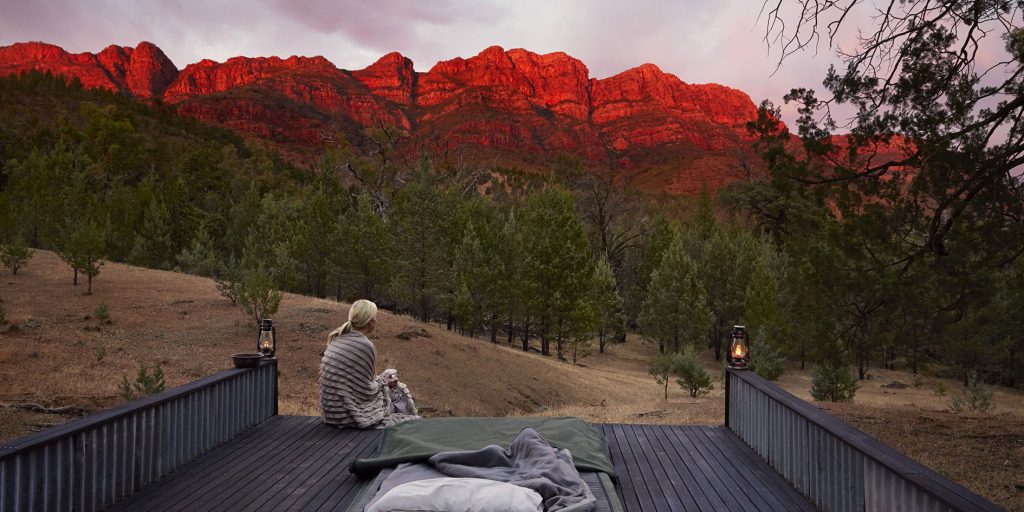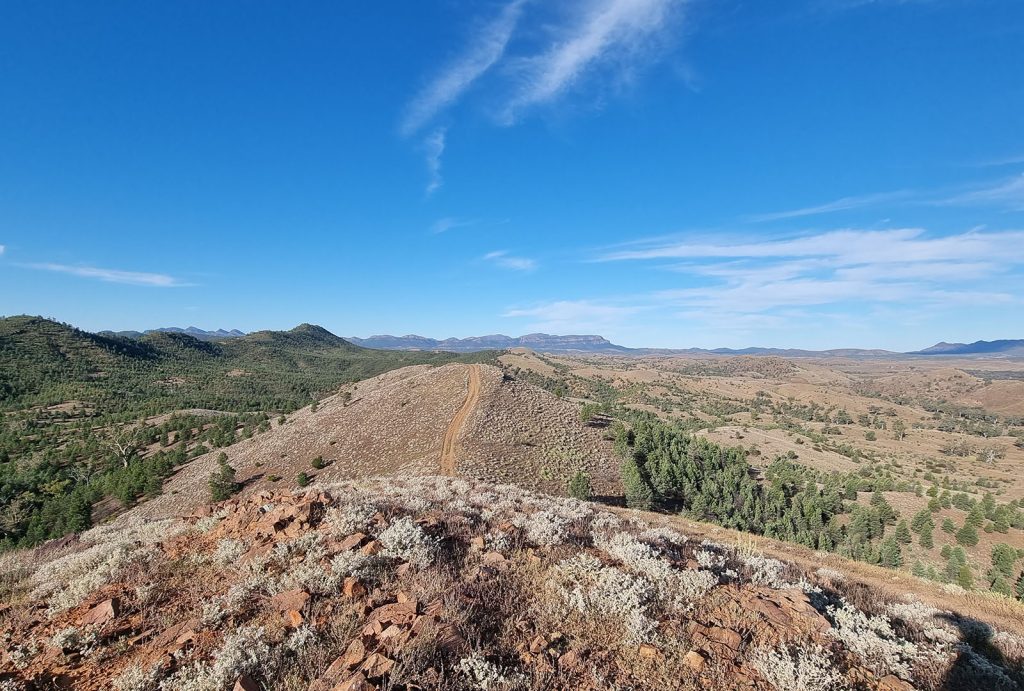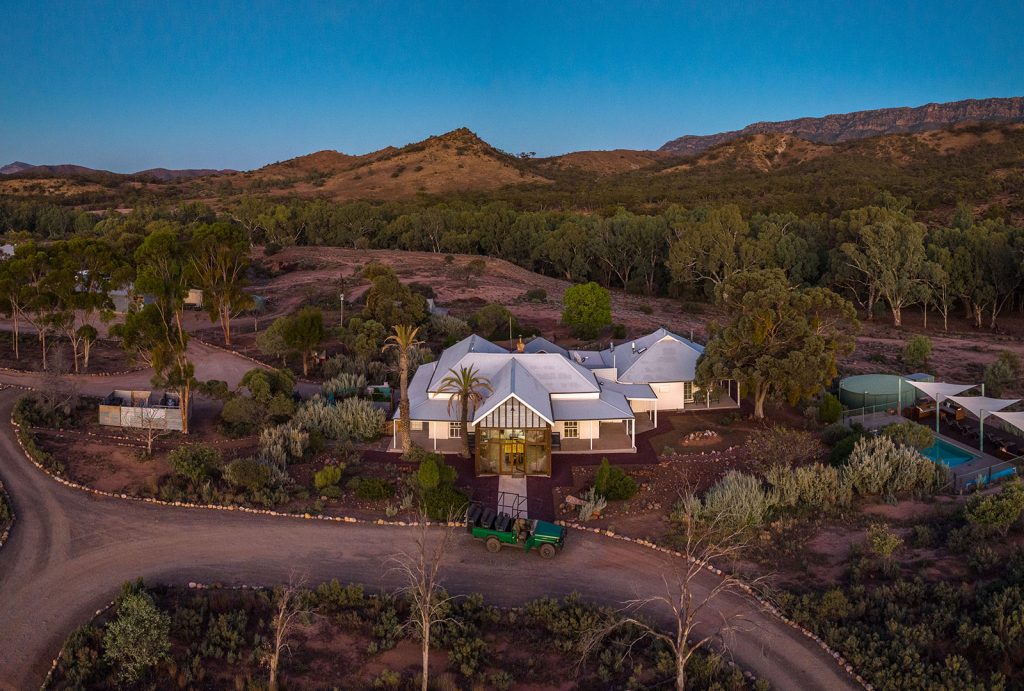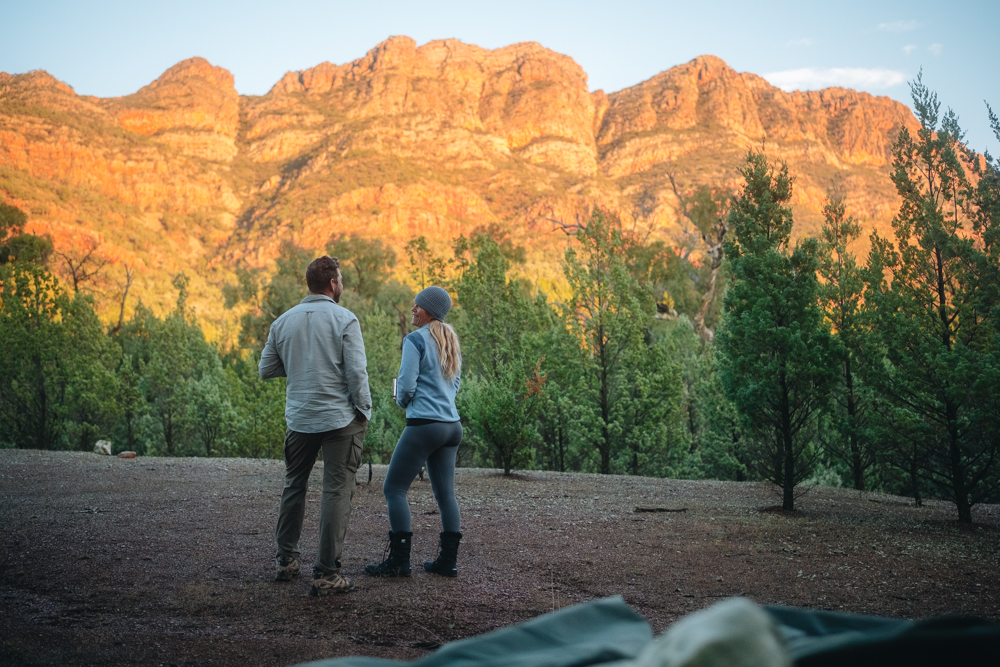 Subscribe and stay up to date
Arkaba Walk acknowledges the Aboriginal Communities and Traditional Custodians of country throughout Australia and we recognise their continued connections to land, sea and community. We pay our respect to Elders past and present, as we seek to understand their history and learn from their knowledge.